We are now over a year into one of the most difficult and challenging experiences that many of us have had to face. As a credit union with just over 100 employees, we have a unique understanding and special place in our hearts for small business owners. There has been so much impact for those we serve, our teammates, and personally. As a community, I have seen many small businesses struggling to make ends meet, pay the rent, and try to stay afloat. I have also seen swift and great action from local credit unions, nonprofits, community development financial institutions, and government agencies with programs to support small businesses. I wish that I could say it has been enough to help everyone, but it has not.
At Excite, we have helped many of our Members, Team Members, and the Community by providing access to emergency assistance loans, rent loans, deferment of payments, and forbearance. We partnered with like-minded organizations that were also able to provide financial support to small businesses. Partners such as Kabbage, Total Merchant Concepts, Paylocity, Deluxe, and Score uniquely focus on supporting small businesses. These partners provide financing, merchant services, payroll, and human resources support, small business mentoring, and tax support.
Small business owners should take a look at not only business but personal finances for any opportunity to better their budgets. When trying to consolidate or reduce debt there are many options such as a personal loan for consolidation, home mortgage refinances, vehicle loan refinance, or moving credit card balances to a lower rate card. For those struggling, it is always best to reach out to your financial institution and have an open conversation about current circumstances. For those whose business did not make it and are looking to restart, please know you are not alone. Seek out community development financial institutions as well as city and state government programs that support newly formed or reformed businesses.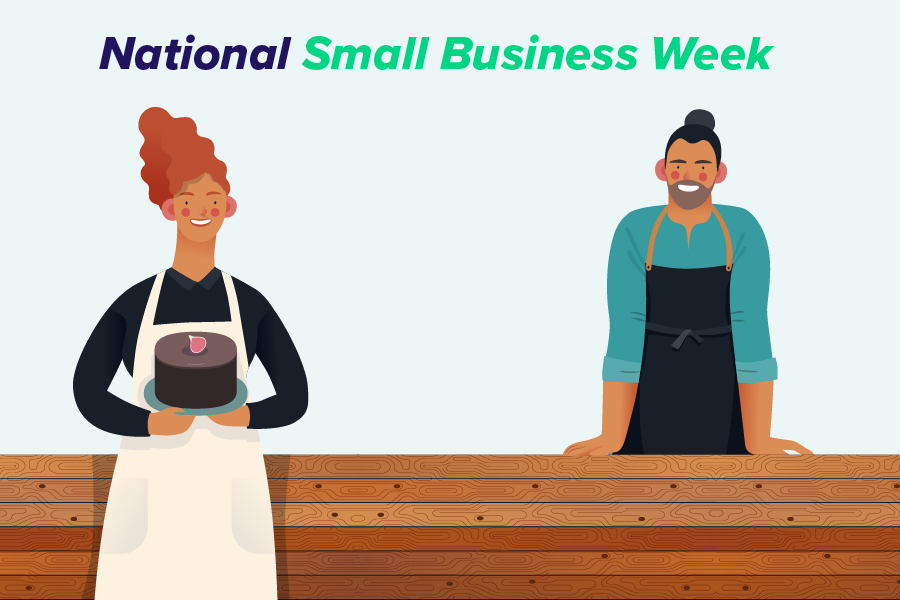 I have been a part of the credit union industry for over 20 years because of the focus on helping People and the Community. We are here for our Members, to find solutions and improve lives. As our Senior Team heads into each week we consider how we can better serve the Members and make a positive impact on the community. People come first, if we can support each other we can build a stronger community. As the CDC updates guidelines and more vaccines are available, I am so anxious to see the light at the end of this very long tunnel. We will continue to do our part in supporting the small business community.
Let's all do our part to support local small businesses, they need us and we need them.
Debbie is the Executive Vice President at Excite Credit Union. She has been associated with the credit union movement for over 20 years and is an advocate of the Excite mission of financial inclusion. As a thought leader, she connects with the credit union community and small businesses in a variety of ways. An inspiration to all, Debbie believes in creating solutions and driving change through strong partnerships and technology.
Excite is a relatable, jean-wearing, never-boring, highly caffeinated credit union. We're made up
of smart, friendly people who feel it's our responsibility to take care of the neighborhoods we
live in. And we want to give everyone the chance to build a financially stronger future – because
together is the only way to step up to better.
Oh, we are also a very stable financially sound 69-year-old credit union with $650 million in
assets and 43,000 neighbors (Members). We serve our neighbors in nine counties – Santa Clara,
Santa Cruz, San Mateo, San Francisco, Monterey, and Alameda counties in California – and New
Hanover, Pender, and Brunswick counties in North Carolina. We also offer the same great
benefits to over 400 of our business friends. We'd be happy for you to visit us at excitecu.org.
Federally insured by NCUA