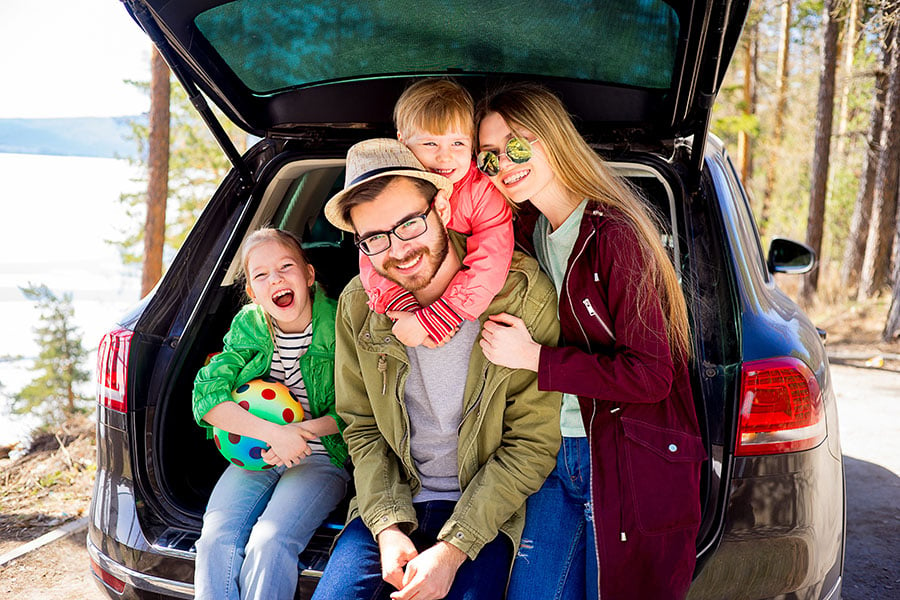 If you are in the market for a new or used car, you may be looking for an auto loan lender in Wilmington, NC, to finance your new vehicle. There are several options to choose from, including banks, credit unions, and dealer financing.
But, which one is best? Are they all about the same, or does one have better rates and fees than the others?
To answer that question, we'll take an in-depth look at each financing option and weigh the pros and cons.
Bank Financing
When considering car financing options, local banks may be the first thing that comes to mind. It's easy to see why. Large banks have national brand recognition, and many people use them for their mortgages, checking and savings accounts, and other banking needs.
Pro: They Are Convenient
The Wilmington, NC, area has many banks with branches that are conveniently located. If you finance through a large bank and move to another city later, there's a good chance the bank will have a branch in your new community.
Pro: You Can Get Pre-Approved
Pre-approval means that a bank has reviewed your financial information and they are willing to loan you up to a certain amount. Pre-approval is not the same thing as being approved for a car loan. You still have to go through the loan application process. The main benefit of pre-approval is that it helps you narrow your search for cars you know you can afford.
Con: You May Not Get Preferred Customer Status
Many banks give preferred customer status to clients who have been with them for several years. Perks may include lower interest rates, lower fees, and other things. If you are considering a car loan with a bank that you don't currently have an account with, you may have to pay more for your loan than existing customers.
Con: Interest and Fees May Be High
Banks are for-profit organizations. They exist to earn a profit for their shareholders. Because of this, the interest rate and fees you pay for your car loan may be higher than other options, such as credit unions.
Dealer Financing
Dealer financing is the most common route that people take when they buy vehicles. A dealer will take care of the paperwork for you and arrange financing with a third-party lender.
Pro: One-Stop Shopping
The main benefit of going with dealer financing is the convenience. There's no need to go to a separate car dealer and lender to complete the transaction.
Pro: It May Be Easier to Qualify
Dealer financing may be easier to qualify for than obtaining a car loan through a bank. The approval process may also be faster. Many banks will require you to submit financial documentation and then wait while the information is being reviewed. Dealer financing is usually approved within minutes.
Con: High-Interest Rates and Fees
Convenience often comes at a price, and if you obtain your car financing through a dealer, you probably won't get a great deal. The interest rate and fees you will pay may be higher than other financing options, including banks.
Con: Dealer Markups
Dealers often expect to be paid for arranging car financing for you. Some dealers will charge a fee for the service, but others may mark up the interest rate that the finance company charges.
Credit Union Financing
Similar to banks in how they operate, credit unions have several important advantages that are worth considering. Although credit union membership was once limited, most are now open to anyone living in certain communities.
Pro: Low Fees and Interest
Credit unions will nearly always offer the lowest interest rates and fees on their car loans. This is because credit unions are non-profit organizations. Serving their members is their primary focus, not earning a profit.
Pro: Members Are Owners
At credit unions, members aren't just customers, they are also part owners of the organization. Because of this, credit unions are known for their outstanding customer service. They want to take care of their owners!
Pro: Flexible Lending Criteria
While banks and other lenders often have strict criteria they must follow to approve car loans, credit unions usually have more flexibility. Instead of making a lending decision based solely on your credit score and other numbers on a spreadsheet, a credit union will consider the big picture and may be more inclined to help you when other lenders won't.
Pro: You Can Apply Online
Many credit unions now give you the option of applying for a car loan online, which makes obtaining the financing you need quick and convenient.
Quick Comparison Chart
The following overview can help you compare different car lenders to see which option is the best for your needs as you search for an auto loan lender in Wilmington, NC.
| | | | |
| --- | --- | --- | --- |
| Considerations | Banks | Dealer Financing | Credit Unions |
| Interest Rates | Depends on credit score | May be high due to dealer markups | Offers the lowest rates |
| Offers Loan Pre-Approvals | Yes | No | Yes |
| Profit Status | For-Profit | For-Profit | Non-Profit |
| Offers Online Loan Applications | Yes | No | Yes |
| Offers Local Branches | Yes | Maybe | Yes |
Smart Auto Financing in Wilmington, NC
With so many things to see and do in the Wilmington, NC, area, you're going to need a vehicle to take them all in. Whether it's hanging out on Carolina Beach, exploring historic downtown Wilmington, visiting a local park, or taking your kids to the Children's Museum or Train Museum, there are plenty of fun activities for the family to enjoy.
To save as much money as possible on your vehicle financing, the team at Excite Credit Union wants to offer you the best rate with low fees and excellent customer service!
You may also be able to save even more money when buying a vehicle with the tips below: