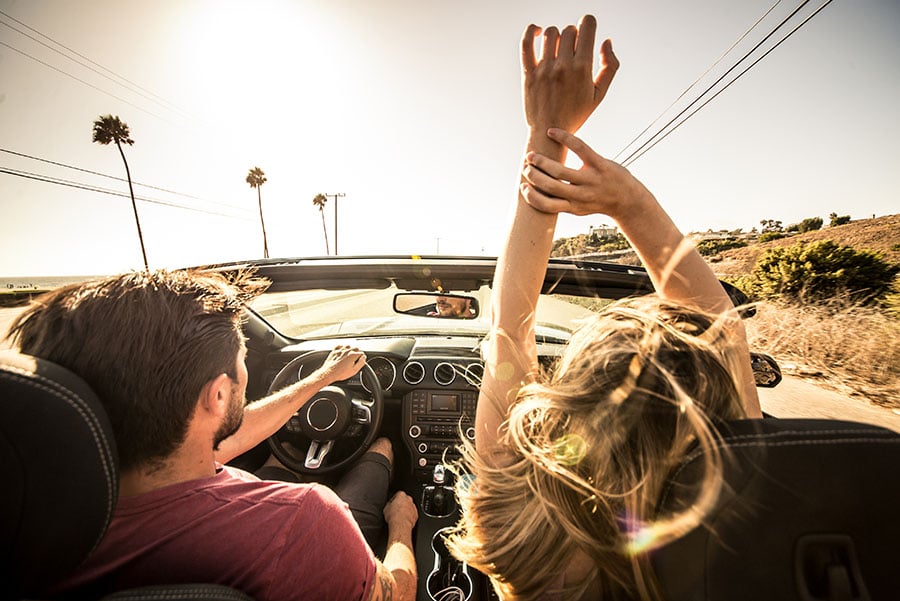 Living in the beautiful and vibrant city of San Jose, CA comes with its perks. From the mysterious Winchester Mystery house to strolling down Santana Row.
There's no shortage of things to do and places to go—which means you'll need to get around on four wheels to live a life filled with adventure.
That's where choosing an auto loan lender in San Jose, CA comes into play.
By now, I'm sure you know that being paired with a capable, trustworthy lender is the difference between getting a superb auto loan rate and being financed out of your hard-earned money.
Take these tips and you'll be on your way to auto loan success while rolling down the street in a new vehicle.
Be Realistic & Know What You Can Afford
Without clear expectations and boundaries about what you can afford at this time in your car buying journey, you set yourself and the auto loan company you're working with up for failure.
Write down your budget before you meet with an auto loan lender and price a few cars that are within that budget. That way, you already have the name, make, and price of your ideal car.
Sure, it would be incredible to get a new Audi, but if you know that is far from your budget stick with a Honda or Toyota. Another way to cheapen your auto loan is to look for cars with higher mileage.
As long as you're getting a decent quality car, a few thousand miles won't make too much of a difference and it will save you money in the long run.
Scope Out Lenders Online
As you're diligently searching for your ideal auto lender you can skip the hassle of worrying about the quality of the service you're getting if you find one that is already known for exceptional service.
Take time to go through reviews on social media, and ask around to see which lenders are the most reputable, be it a car dealer, credit union, or bank.
Anytime an auto lender has exceptional services you're bound to hear about it from a happy customer.
Choosing the Right Type of Auto Loan Lender
When it comes down to it, after you've considered the type of car you want, and have searched for the best auto loan lenders in San Jose, CA now you can choose from the following three categories.
1. Banks
Banks here in San Jose work with credit unions directly to finance auto loans for customers who decide to go through the bank. Of course, whenever you're dealing with a financial institution it's a smart idea to consider the interest rates.
As a rule of thumb, do your due diligence and shop around if you're interested in working with a bank to finance an auto loan. When possible, speak to the bank first and get an idea of what you'll be approved for.
That way you won't waste time when you go to the dealership.
2. Dealers
You've probably seen interesting commercials about car dealers here in San Jose, CA. Although dealerships tend to get somewhat of a bad rep because of the salesmen, there is a way to go about using the dealership to your advantage.
Before you ever set foot into a dealership understand that they are there to get their percentage of whatever loan you are approved for.
This means that behind the scenes when you're inspecting cars and applying for approvals they're running your application through multiple lenders (which negatively impacts your credit score quickly).
3. Credit Unions
Credit Unions are known as being the nice guys. Your local credit union will look out for you in ways other financial institutions won't. Since credit unions are known for being community-oriented, this is the perfect place to start your journey towards finding an auto loan lender in San Jose, CA.
Even if you have a low credit score, a lot of times credit unions will still work with you to find financing so you can live your dreams and secure a decent car.
Since dealerships and banks are both the ones who partner with credit unions to secure finance agreements, by going to the credit union first—you're going straight to the source which enables you to get a lower price and interest rate, too.
Becoming a member of a credit union in San Jose, CA is also a great way to network and find a sense of community. If you're looking for a not-for-profit way to finance your auto loan, a credit union will be the best bet.
Shop Smart With a Credit Union Auto Loan in San Jose, CA
Although you have many options when it comes to finding an auto loan lender in San Jose, CA, you want to choose the right one to maximize your budget while saving time and stress. Credit unions like Excite Credit Union offer competitive rates, fewer fees, and outstanding member service.
If that isn't reason enough to go with a credit union for your auto loan, you may be able to save even more money if you play your cards right. Click below to learn more.
HOW TO SAVE MONEY WHEN BUYING A CAR [AND PRICES ARE HIGH]